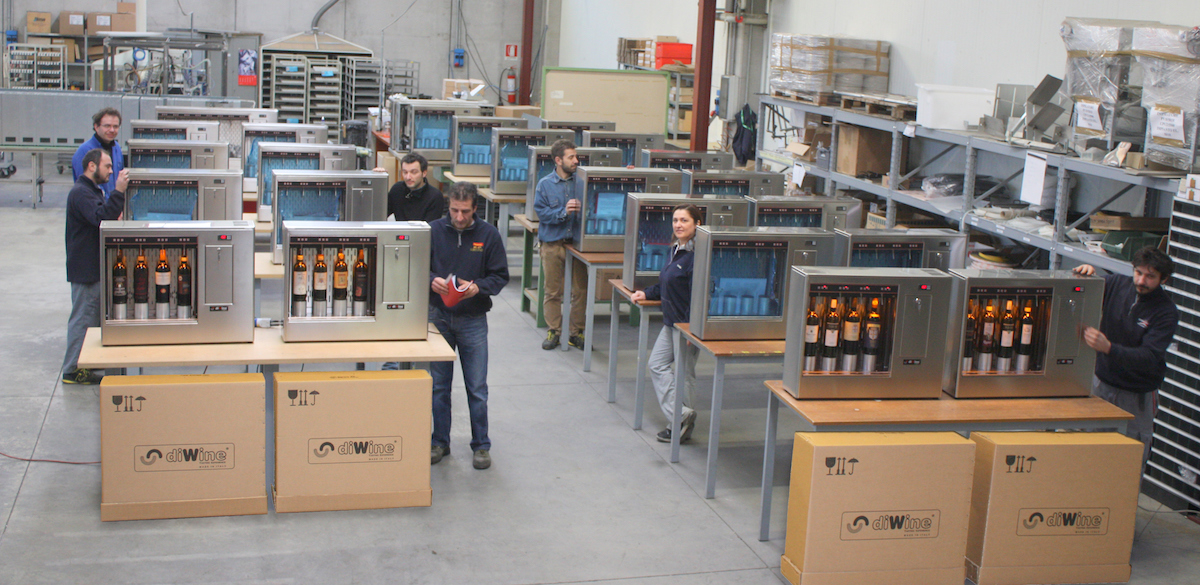 diWine® is the brand that Novatec srl used for patenting the "plug & play" technology for the wine world.
Thanks to this innovation, diWine® can ensure the greatest efficiency of the post-selling service.
Novatec S.r.l. (www.novatec-italy.com), is market leader as manufacture company in the two-stations hydraulic hot forming systems, both by blank and by reel, specially designed to heat-formed cardboard bakery trays, party plates, and paper oven, microwave and traditional, food containers in biodegradable and echo-compatible cardboard.
To this leadership, Novatec S.r.l added the invention and realization of diWine, wine dispenser directly from the bottle.
diWine® is the perfect dispenser for wine shops, restaurants and bars that want to serve and sell wine by the glass.
diWine®'s technology guarantees to maintain the quality of the wine in the open bottle up to 30 days, the maintenance of the temperature at the selected level between 4 and 25 Celsius degrees, the payment by card, the customization of the colours and of the opening side.